Recently I've enjoyed two very different sites online:

Durchzug.info is a collection of hundreds of German/Swiss/Austrian Bahn (train) announcements. As a Europhile and someone who is eager to return to the land of pretzels and beer houses, I loved how easy it was to close my eyes and imagine myself pulling up to Berlin Hauptbahnhof. Whoever put all the time and effort into compiling this collection, thank you!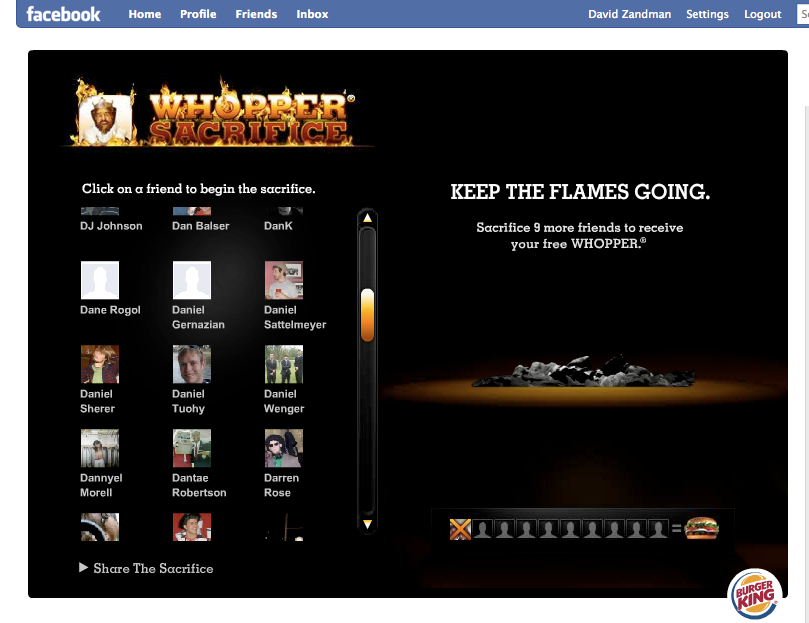 This site is much more well known. Sponsored by Burger King (and produced by the bete noire of advertising, CPB), Whopper Sacrifice is a Facebook application with a simple premise: defriend 10 of your "friends," and get a coupon for a free Whopper. It's funny, it's viral, and it's a great use of social networks.